Primary (Year 1 to Year 6)
Welcome to our Primary Education Programme, where we provide a world-class curriculum designed for young learners from Year 1 to Year 6. Our programme is based on the renowned Cambridge Primary Programme (CPP), which is utilized in over 160 countries worldwide.
At our school, we focus on providing an inclusive, comprehensive and creative education that fosters the development of confident learners with a passion for exploring new and creative ideas. Our Year 1- 6 classes follow the Cambridge International Syllabus for Primary, allowing our students to develop a well-rounded and balanced approach to learning.
Our programme starts in January, at the beginning of the academic year. We utilize the Cambridge Key Stage 1 curriculum for Years 1 and 2 and the Cambridge Key Stage 2 curriculum for Years 3 to 6. Our teachers use a variety of innovative teaching methods and incorporate different activities to ensure that learning is a fun and engaging experience. We believe that interaction is key in the classroom and encourage our students to participate actively in their learning.
Our education programme aims to develop students' critical thinking skills, creativity, and confidence, preparing them for success in their future academic endeavors. We also offer high-quality support for teachers and integrated assessments to ensure that students are progressing well and meeting their full potential.
Join our Cambridge Primary Programme today and allow your child to experience a well-rounded and comprehensive education that will set them up for success in their future academic endeavors.
List of Subjects 2023 / 2024
Year 1 to Year 3
Core Subjects
English
Bahasa Melayu**
Mandarin*
Mathematics
Science
History
Geography
Information & Communication Technology (ICT)
Life Skills & Creativity
Performing Arts
Physical Education
Visual Art
Life Skills
Character Development
Co-curricular Activities
Year 4 to Year 6
Core Subjects
English
Mathematics
Science
Bahasa Melayu**
Mandarin*
History
Geography
Information & Communication Technology (ICT)
French*
Life Skills & Creativity
Visual Arts
Physical Education
Global Perspectives
Performing Arts
Character Development
Speech and Presentation Skills (Year 4)
Effective Communication Skills (Year 5 & 6)
Co-Curricular Activities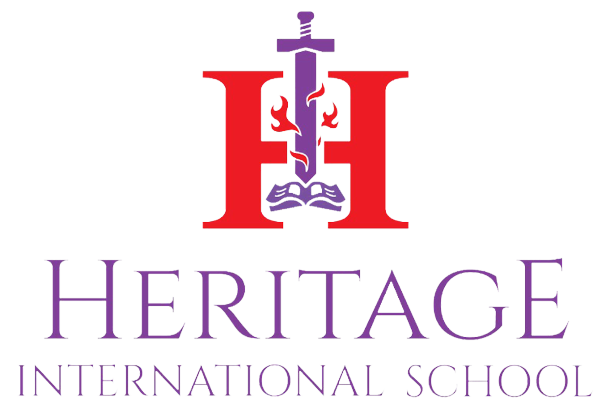 Since 2016
Heritage International School
3, Jalan 13/6, Seksyen 13, 46200
Petaling Jaya, Selangor
Operating Hours – 8:00AM ~ 4:00PM (Monday – Friday)
Contact – 03 – 7932 0803 / 011 – 1111 0803
© 2023 Heritage International School