Secondary
Year 7 – Year 11
Secondary (Year 7 to Year 11)
Welcome to our Secondary Education Programme, where we provide a comprehensive and internationally recognized education for students in Years 7 to Year 11.
Our Lower Secondary level covers Key Stage 3 (Years 7 to 9), which focuses on developing critical thinking, problem solving, and effective communication skills. We aim to prepare students for the challenges of the IGCSE examination years by nurturing their confidence, responsibility, innovation, and engagement.
Our curriculum is designed to be internationally relevant, and the IGCSE qualification at the end of Year 11 is recognized by top universities and employers worldwide. Developed over 30 years ago, it is tried, tested, and trusted by schools globally.
At the heart of our programme is a commitment to providing a solid foundation for our students before they progress to Upper Secondary. We believe that Years 7 to 9 are crucial to building a strong educational background.
Cambridge Upper Secondary covers the Key Stage 4 (Year 10 to 11) programme, which centers around the IGCSE qualifications. Our programme incorporates a blend of practical and theory-based classwork, and we use past year papers for revision to ensure our students are familiar with the syllabus and exam format.
Our experienced and dedicated teachers work closely with each student to provide personalised learning experiences that focus on their individual strengths and areas of development. Through frequent class discussions and hands-on activities, our students develop their intellectual enquiry, flexibility, and responsiveness to change.
Many of our graduates have gone on to further their studies at top universities in Malaysia and abroad. We are committed to providing our students with the opportunities they need to excel and open the doors to a bright future.
Join our Cambridge Secondary programme today and give your child the opportunity to learn, grow, and achieve their dreams.
List of Subjects 2023
Year 7 to Year 9
Core Subjects
English
Mathematics
Science – Physics, Chemistry & Biology
History
Geography
Bahasa Malaysia
Information & Communication Technology (ICT)
Mandarin
French
English Literature
Life & Creativity
Art & Design
Global Perspectives
Physical Education & Sports
Moral Education
Performing Arts & Communication Skills
Character Development
Year 10 & 11
Science Stream
Mathematics (Core & Extended)
Malay Foreign Language (Compulsory for Malaysians)
English Second Language / English First Language
Chemistry
Biology
Physics
Business Stream
Mathematics (Core & Extended)
Malay Foreign Language (Compulsory for Malaysians)
English Second Language / English First Language
Business Studies
Accounting
Optional Subjects (Science & Business Stream) – Choose one option from each group below:
Group 1
Mandarin Foreign Language
Chinese as a Second Language
French (non-examinable)
Group 2
Information Communication & Tecnology
Design & Technology
Physical Education
Group 3
Economics
Additional Mathematics
Biology (Business Stream Only)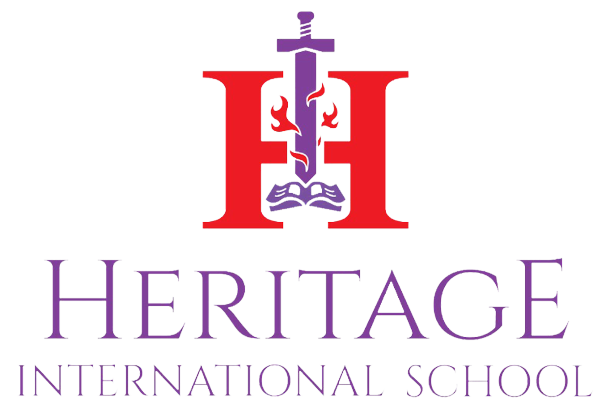 Since 2016
Heritage International School
3, Jalan 13/6, Seksyen 13, 46200
Petaling Jaya, Selangor
Operating Hours – 8:00AM ~ 4:00PM (Monday – Friday)
Contact – 03 – 7932 0803 / 011 – 1111 0803
© 2023 Heritage International School